Fire Warden Training Sydney, Melbourne & Adelaide – Onsite or Online
Have you been asked to be the warden for your business but don't know where to start? Being prepared and compliant with AS3745-2010 will help you feel more confident about carrying out your role. Book our Fire Warden Training Course today!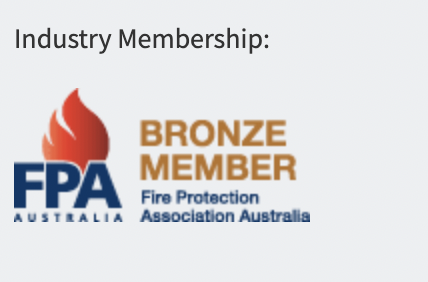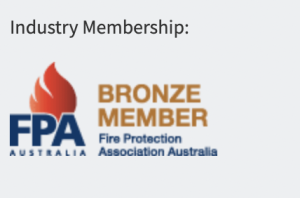 Fire Warden Training
This course is compliant with the requirements of AS3745-2010 and is aligned to the PUAFER units of competency.
Please note this fire warden course is not nationally recognised, and you will not be issued with a qualification.
If you need to receive training resulting in a qualification, please look at our Nationally recognised training courses:
Fire Warden Training is also known as Warden Training. The main difference between these titles is that Wardens are trained to respond to all emergencies, including fires, whereas Fire Wardens are mainly trained in – you guessed it – fires.
So, you have been asked to be the warden for your business and don't know where to start?
During our Fire Warden course, we will help you determine the number of wardens you need, the positions that need to be held, what is required for training/identification and all other details needed!
So, where to start? In Australia, Australian Standard 3745-2010 (AS 3745-2010) identifies these details. This includes the following:
Identification of who needs to put this together (Emergency Planning Committee – EPC)
Who the staff members should be in the roles (Emergency Control Organisation – ECO)
The development of the emergency plan (including procedures and evacuation diagrams) to work to
Emergencies you should be trained in that may occur at your workplace
Titles you will hear or have read about include the following:
The person who takes control in the event of an emergency, and this person liaises with emergency services upon their arrival. This role is the top role in the ECO structure. It maybe you, or someone else.
The person or people who are to ensure that the staff at the site follow directions in the event of an emergency. You will direct staff members to the safest exit and assembly area, and report back to the Chief Warden that your area is clear. Depending on the business setup you have, you may have floor/area wardens assisting.
The people who will render first aid to staff who have become injured before, during or after the evacuation (these people should be separate to the wardens so they can assist in one area only and not try to evacuate people during the emergency).
This person will communicate with the warden s, floor/area wardens and report back to the Chief Warden any issues (these issues can be people trapped, people refusing to evacuate, or that you have cleared your area). You usually find a communications officer in larger businesses.
So what will you learn during Fire Warden training?
You will learn about your role and the responsibilities that come with it.
Did you know, that in an emergency, your role as a Fire Warden (or member of the ECO team) overrules your management structure? That means that you can tell your superiors that they need to leave and listen to you. Another note about being a warden is that it is a voluntary role.
One of the first things you will learn in the role of a warden is life safety takes precedence over building assets. If the emergency is severe enough that it will stop you from trying to evacuate other people, you need to remove yourself. You are no use to any of your colleagues if you are injured. This is when you relay back to your Chief Warden that you were unable to clear your area, or that there are people trapped where you were located.
Do you know all the different types of emergencies that can occur in a workplace?
You will see it is not just fire that Wardens need to deal with:








We will help you understand all the different procedures for you to perform depending on the emergency that has occurred.

This information should also be in your company's emergency plan.
Communications during an emergency can be in several forms. You may have Warden Intercommunication Phones (WIPs) located throughout your business, or you may use your internal telephone system. Some businesses will use two-way radios, or depending on your site, you may use a runner system. We will go through all these different methods with you so you know which to use and what you have in place. Remember though, that if there is a bomb threat that using a mobile phone is not a good idea.
Do you know where your assembly area is? Have you walked there yourself? Have you got any concerns regarding its location that you should bring up with the other members of your warden team? Do you know that in the event of a bomb threat, you would use a different assembly area that the Chief Warden will nominate? Or did you know that if you are in a lockdown/shelter in place you won't leave to go to our outside assembly area. We will discuss these areas with you, and if conducting the training onsite, will go to these areas when we conduct your evacuation exercise.
3. Emergency Control Point
We will let you know where your Chief Warden will be located during an emergency (this is called your emergency control point). In the event that you don't have a Chief Warden or that the Chief Warden is absent, you may have to stand in for their role until emergency services arrive?
4. Portable Fire Equipment
We will also show you how to use the portable fire equipment located at your business and around you. We will show you the different types of fire extinguishers, and which fires they should be used on and which they shouldn't. We will also explain the importance of the correct equipment and signage around your workplace. The last thing you want to do is pick up a water extinguisher to put out an electrical fire. We will show you how to use a fire blanket (and this will also assist you at home if you have a fire blanket), and the use of hose reels. If you have any other emergency equipment such as an eye wash station, spill kits or emergency showers, we will show you how to use these as well.
FAQS
Is Warden training mandatory?
Jessica Micallef
2023-05-18T11:35:09+10:00
There are no rules to say that fire warden training is mandatory for your workplace however AS3745-2010 is generally accepted as the benchmark for planning for workplace emergencies, responding to emergencies and the associated workplace training.
The Safe Work Australia website states that "Businesses must prepare an Emergency Plan". Section 43 of the WHS Regulations, states an employer or "person conducting the business or undertaking" (PCBU) must prepare and maintain an emergency plan (this applies to fires, explosions and harmful events relating to harmful gases and hazardous chemicals).
We have mentioned the emergency plan in the warden training. The emergency plan is a resource for staff and other occupants to use in emergency situations. The plan will detail the emergency response procedures and instructions for a variety of situations. Part of this plan provides for training of staff and other occupants in emergency procedures. We can assist you with creating an emergency plan if you do not already have one in place for your business.
What makes us different?
Why Choose Workplace Emergency Management?
Fast turnaround on tailored emergency management plans.
A simple, 10-step process, all taken care of.
Local Consultants, nationally backed. Personalised service.
Compliant with Australian Standard.
Experience across all industries and facilities.